Candidate resources designed to support your career search right from the very start, through to your first day on the job!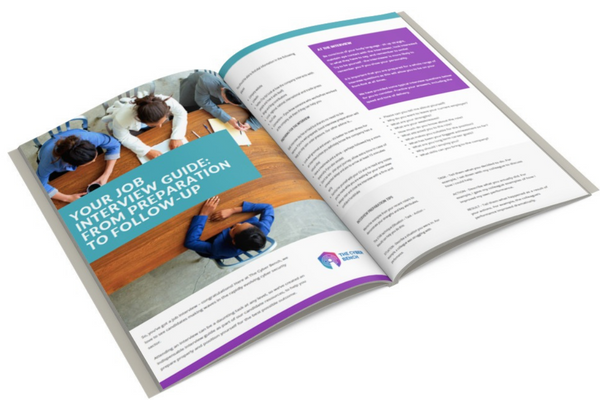 Your Job Interview Guide: From Preparation To Follow-Up
In the competitive field of cybersecurity, it's essential that candidates have a solid interview strategy to stand out from the crowd. Effective interview preparation is not just about rehearsing answers to common questions, but rather, about demonstrating your value and fit for the organisation.
Our guide will help you understand what interviewers are looking for, how to highlight your skills and experience, and how to make a strong impression in the interview process. We'll provide you with the tools and resources you need to build your confidence and prepare for any type of interview.
Access our interview preparation guide today and let us help you build a successful career in cybersecurity sales and marketing.
Key Topics Covered in Our Interview Preparation Guide
– Researching the company and the role
– Preparing for different types of interviews (phone, video, in-person)
– Anticipating and answering common interview questions
– Demonstrating your value and fit for the organisation
– Showcasing your technical skills and experience
– Addressing any potential weaknesses or gaps in your experience
– Following up after the interview
Let Us Help You Build Your Cybersecurity Career
Here at The Cyber Bench, we understand that finding the right job and building a successful career in cybersecurity can be challenging. Our team of experts is here to provide you with the guidance and support you need to achieve your career goals.
To support you secure your next career move, we offer a range of candidate services, from resume and LinkedIn profile optimisation to interview coaching. Our support is all part of the process and designed to help you really stand out in the job market.